VISIONLUX® PLUS
THE ULTIMATE LUBRICATING OPHTALMIC SOLUTION DESIGNED TO PROVIDE MAXIMUM COMFORT AND RELIEF TO DRY EYES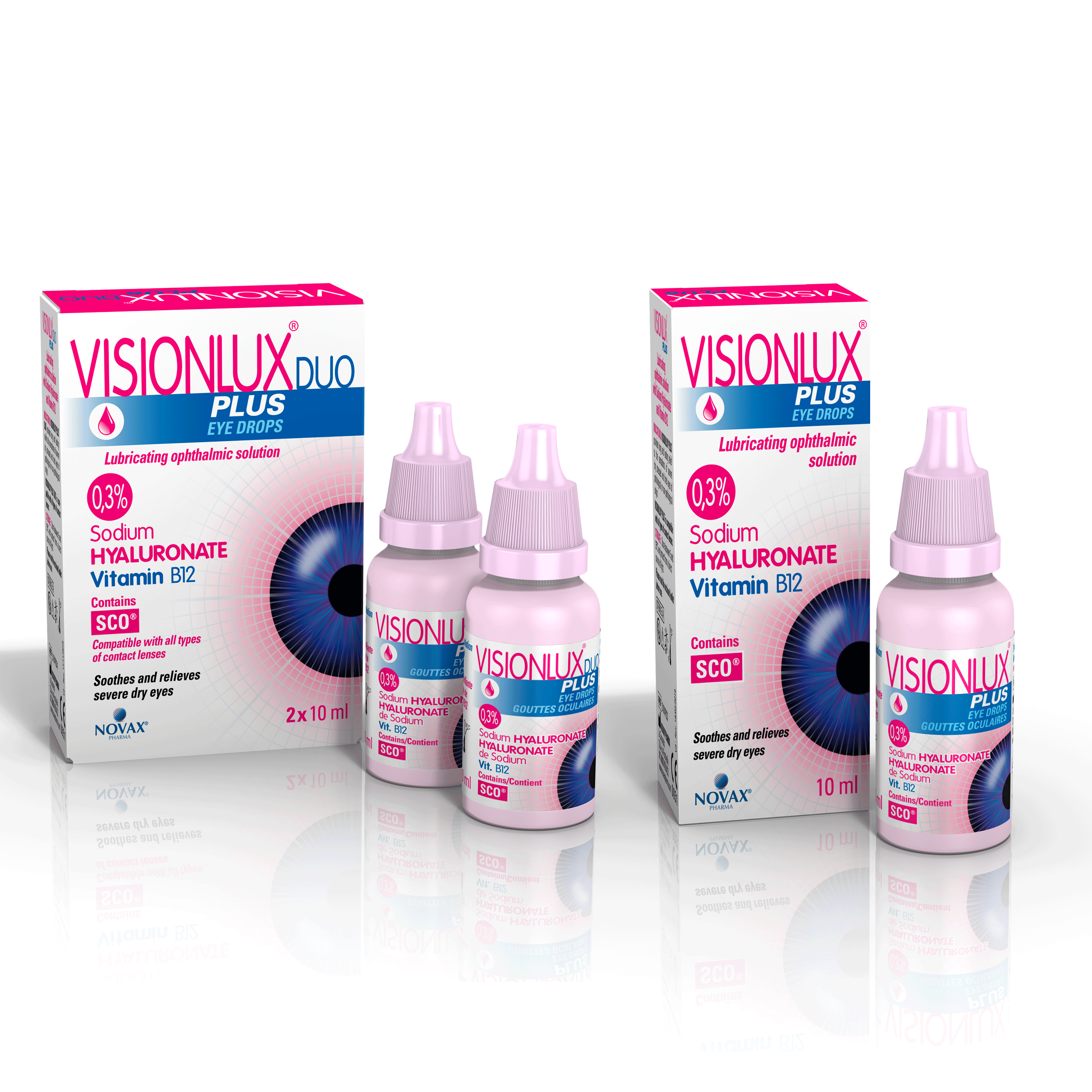 VISIONLUX® Plus is a refreshing, revitalizing and lubricating ophthalmic solution, containing Sodium Hyaluronate 0,3%, obtained by fermentation and not of animal origin.
With Sodium Hyaluronate 0.30%
♦ Strong lubricant optimized by the Synergic action of P-PlusTM
With P-Plus
♦ Hydrosoluble polymer
♦ Filmogenous + lubricant properties
Vitamin B12
♦ Anti-oxidant properties, protecting from damaging oxidative free radicals
♦ Essential in the maintenance of a healthy ocular surface
Indicated for
♦ VISIONLUX® Plus provides long and lasting relief to the sensations of severe dry, stressed and tired eyes of pathological or non-pathological origin. VISIONLUX® Plus protects cells from damaging oxidative free radicals and replaces locally low levels of the nutrients in the tears.
♦ VISIONLUX® Plus is compatible with all types of contact lenses.
♦ Long-lasting relief
♦ SEVERE DRY EYE