NAVI® INFLA
THE ANTIOXIDANT AND LUBRICATING OPHTHALMIC SOLUTION FORMULATED WITH NATURAL PLANT EXTRACTS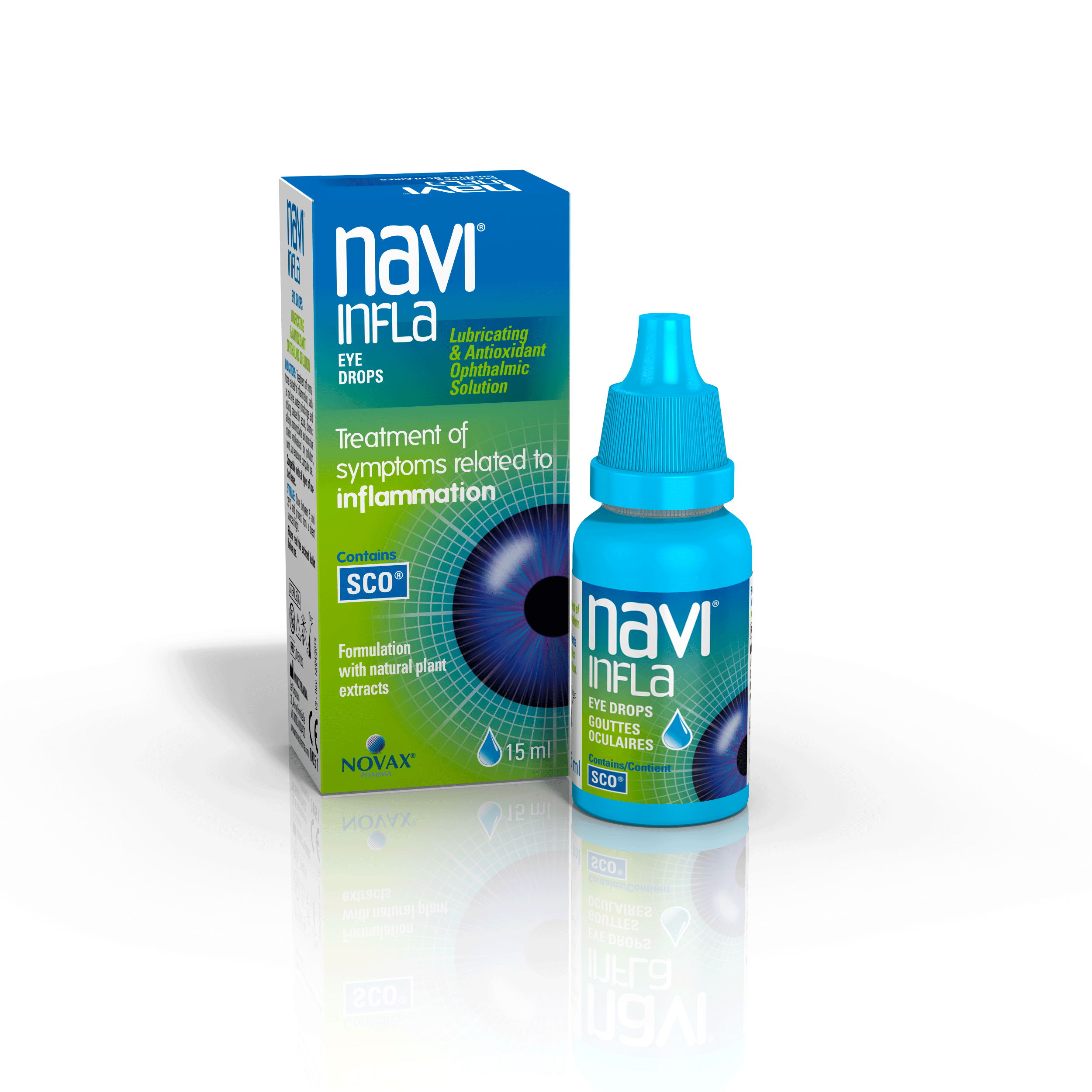 Indicated for :
The treatment of symptoms related to inflammation, such as red eye, watery discharge and itching, often caused by acute, chronic and allergic conjunctivitis and also oxidative stress emphasised by pollution, wind, sun exposure or computer use.
WITH ROSA DAMASCENA, EMBLICA OFFICINALIS AND CURCUMA LONGA
🡺 Which have a strong antioxidant activity useful in relieving oxidative stress discomfort thus helping to reduce the symptoms of inflammation.
WITH P-PLUS™ AND HYPROMELLOSE
🡺 Help to keep the surface of the eye well-hydrated and lubricated, providing long-lasting relief from dry eye symptoms associated with inflammation.
AND WITH SCO®
NAVI®INFLA is preserved with a special preservative system called SCO® (Stabilized Complex Oxychloro) that keeps the solution sterile in the bottle. When exposed to light, SCO® dissipates into components naturally found in human tears such as sodium chloride, oxygen and water, making it very well tolerated.
♦ A NEW FORMULATION BASED ON NATURAL PLANT EXTRACTS
♦ ANTIOXIDANT, SOOTHING & LUBRICATING PROPERTIES
♦ NAVI®INFLA PROTECTS, SOOTHES AND MAINTAINS THE PHYSIOLOGICAL CONDITION OF THE OCULAR SURFACE
> Brochure ( Pdf

)
> Guide ( Pdf

)