NAVILIPO® EYE DROPS / EYE SPRAY
LIPOSOMAL SOLUTION FOR OCULAR SURFACE DISORDERS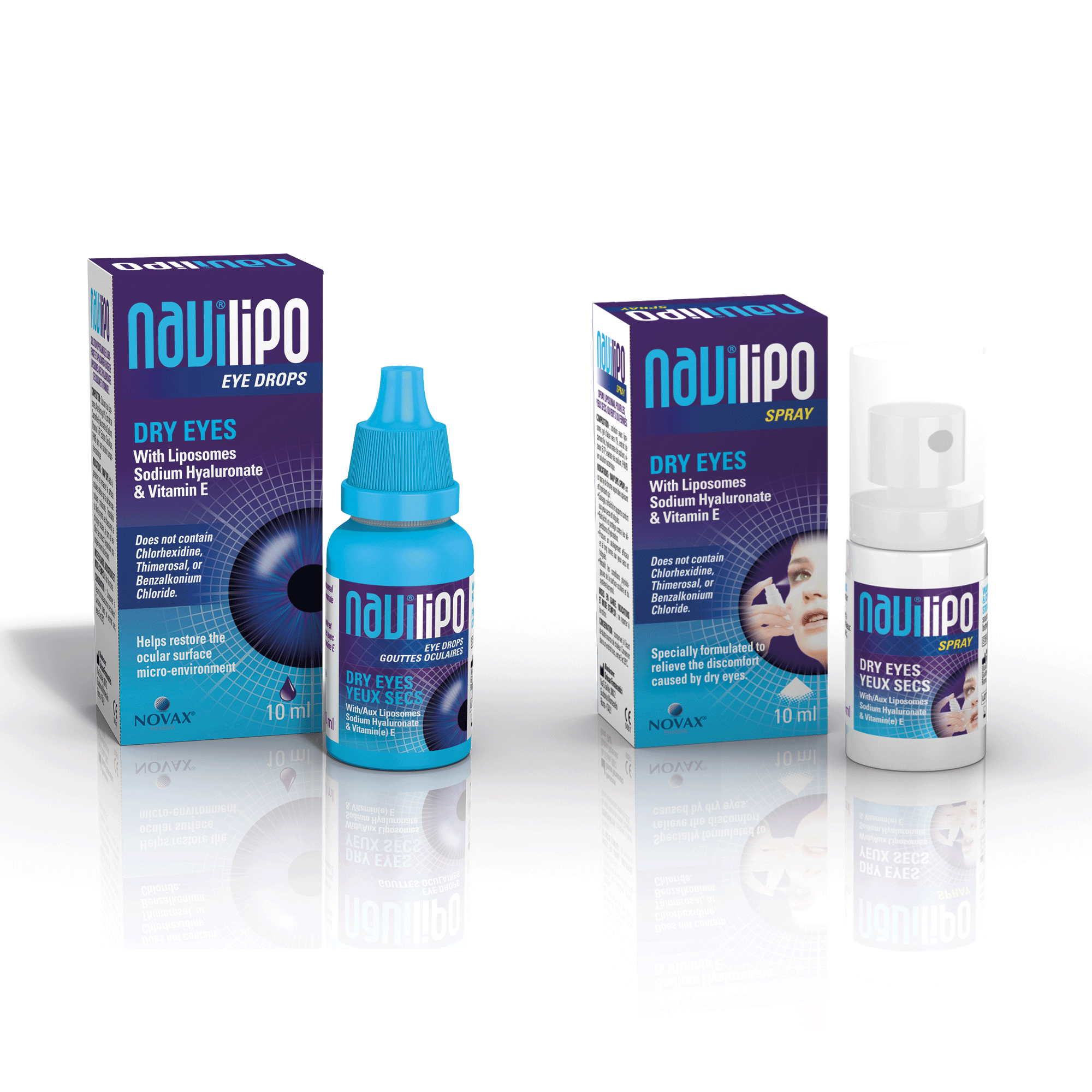 Indicated for :
NAVI®LIPO helps restoring the ocular surface microenvironment altered by the increased tendency to evaporate which can be caused by factors such as instability of tear film, traumas, wear of contact lenses, prolonged exposure to screens.
NAVI®LIPO is a lubricating and restoring ophthalmic liposomal solution made up from phospholipids : natural constituents of the lachrymal fluid which helps restore the lipid layer.
The sub-microscopic lipid particles dispersed in the micro-emulsion protect the ocular tissue, by forming a thin hydrophobic barrier, which mimics the lipid layer naturally found in the tear film.
FORMS A THIN HYDROPHOBIC BARRIER MAINTAINING :
- A PROPER MICROENVIRONMENT for a healthy ocular surface, especially in case of DRY EYE, SURGERY AND CORNEAL EROSION.
- A UNIFORM AND SMOOTH SURFACE, with excellent optical properties.
WITH SODIUM HYALURONATE
- A highly hydrophilic physiological polymer
- Has an optimum molecular weight
WITH VITAMIN E
- Antioxidant
- Enhances the protection of corneal and conjunctival epithelial cells
PHOSPHOLIPIDS :
♦ STABILIZE the tear film, anchoring the lipid phase to the underlying aqueous phase.
♦ MAINTAIN the lipid structure organized in an orderly and elastic manner.
♦ RESTORE the physiological lipid shield, which controls the evaporation of the tear film and its optical properties.
> Brochure ( Pdf

)
> Guide ( Pdf

)
> Leaflet ( Pdf

)