NAVI®NaCl
HYPERTONIC SOLUTION FOR THE ALLEVIATION OF SYMPTOMS ASSOCIATED WITH CORNEAL OEDEMA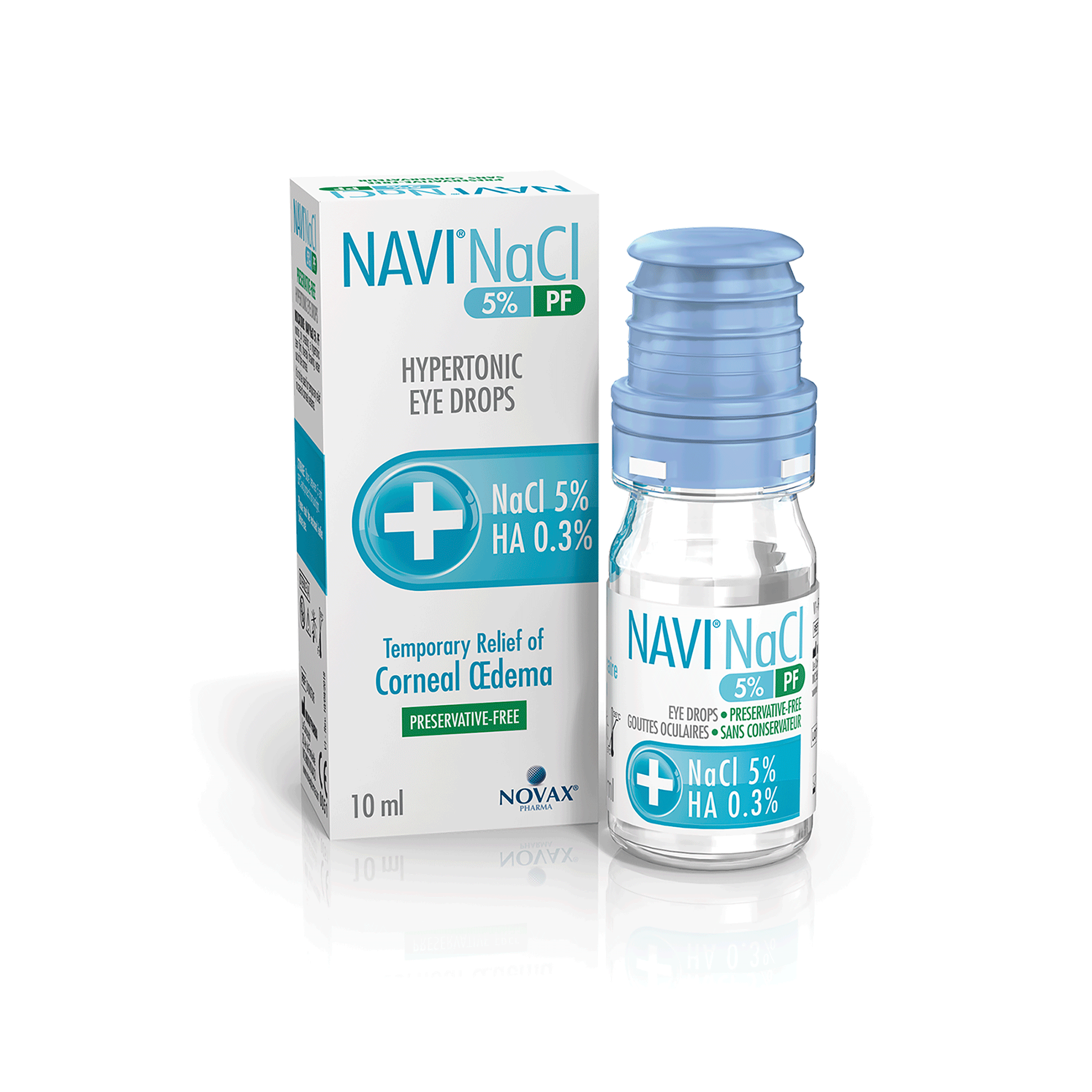 Indicated for :
NAVI® NaCl 5% PF is a hypertonic ophthalmic solution designed to reduce symptoms of corneal oedema.
The solution contains a high concentration of Sodium Chloride 5%, which creates a hypertonic tear film that draws excess fluid out of the cornea by osmotic effect, and therefore provides temporary alleviation of symptoms of oedema.
The association of P-PlusTM and Sodium Hyaluronate 0,30% helps keep the surface of the eyes hydrated and provides long-lasting relief to sore and dry eyes.
The OSD (Ophthalmic Squeeze Dispenser) technology allows the innovative delivery of a sterile preservative-free ophthalmic solution.
♦ Provides temporary alleviation of symptoms of oedema
♦ Improves eye lubrication
♦ Sustains normal corneal thickness
> Brochure ( Pdf

)
> Guide ( Pdf

)
> Leaflet ( Pdf

)