NAVIBLEF® WIPES
A NATURAL WAY TO HELP KEEP YOUR EYELIDS AND EYELASHES CLEAN, COMFORTABLE AND HEALTHY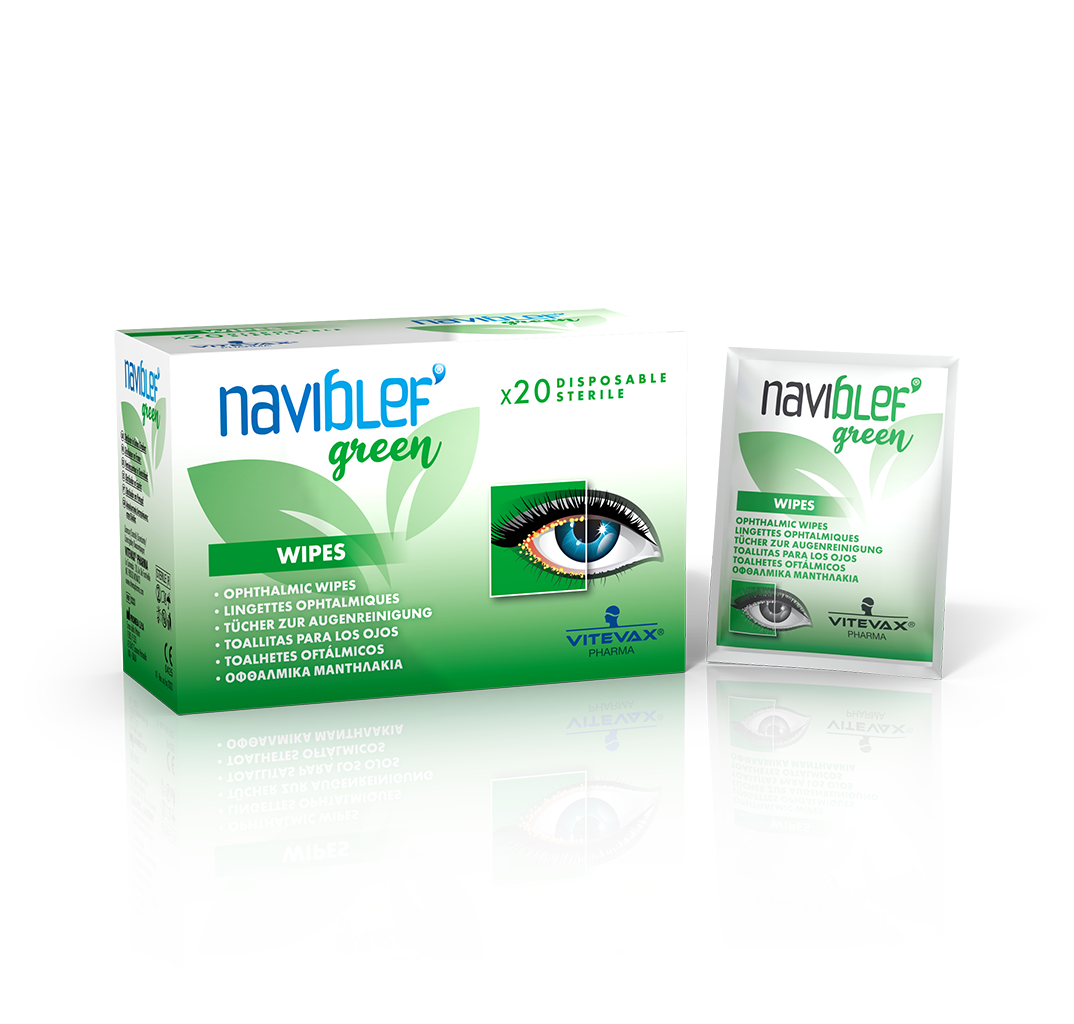 Indicated for :
For the removal of ocular secretions and debris of eyelids and eyelashes caused by allergic and inflammatory conditions associated with Demodex, Blepharitis, Blefaro-Conjunctivitis, Meibomian gland dysfunction (MGD), Rosacea, burning, itchiness, irritation, redness, swelling and other eyelid margin diseases on the face. It can also be used for post-cataract surgery. In case of abundant secretions and residues, daily application is recommended.
Naviblef® WIPES can be used warm or cold depending on the symptoms :
✔ warm for conjunctivitis,
✔ cold as decongestant in case of suppuration or inflammation of the eyelids (see leaflet).
♦ GOOD OCULAR TOLERABILITY
♦ NO ALTERATION TO THE PALPEBRAL SKIN
♦ NO ALTERATION TO THE CONJUNCTIVAL MUCOSA
> Brochure ( Pdf

)
> Guide ( Pdf

)
> Leaflet ( Pdf

)