NAVIBLEF® DAILY CARE
A NATURAL WAY TO HELP KEEP YOUR EYELIDS AND EYELASHES CLEAN, COMFORTABLE AND HEALTHY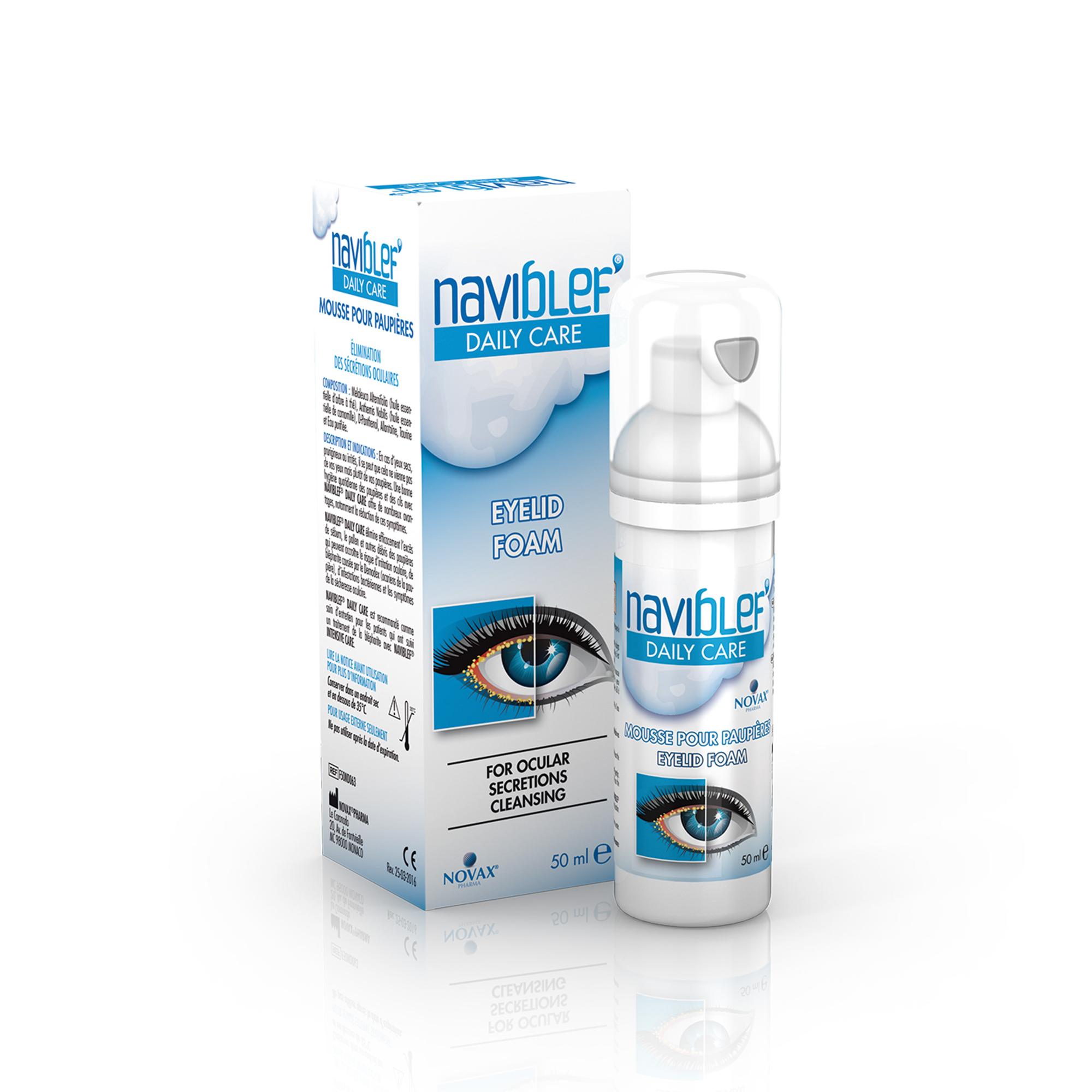 Indicated for :
If you have dry, scratchy, or irritated eyes, the problem may not be your eyes, but rather your eyelids. Maintaining daily hygiene of your eyelids and eyelashes with NAVIBLEF® DAILY CARE provides many benefits including the reduction of these symptoms.
✔ Effectively removes excessive oil, pollen, and other debris from the eyelids, which increase the risk of irritation, blepharitis due to the presence of Demodex (eyelid mites) and bacterial infestations or dry eye symptoms.
✔ Is recommended to be used as maintenance care, for patients that have followed the blepharitis treatment with NAVIBLEF® INTENSIVE CARE.
♦ GOOD OCULAR TOLERABILITY
♦ NO ALTERATION TO THE PALPEBRAL SKIN
♦ NO ALTERATION TO THE CONJUNCTIVAL MUCOSA
> Brochure ( Pdf

)
> Guide ( Pdf

)
> Leaflet ( Pdf

)